During your stay in Cortanze, an authentic Gem of Monferrato, we propose participating in a guided tour of our small village to get the most out of your stay with us. We are proud of the important history of our village. The tour is suitable for everybody.
The village is dominated by the Castle, nowadays a private property but is open on request. It is possible to walk from the farmhouse to the top of the village with stunning views over Monferrato.
The Castle is a typical example of late mediaeval architecture, with a trapezoidal plan. Its hall with vaults is very elegant indeed. It had two towers of which we can still admire the South tower that is 22 metres high and consists of 3 rooms one above the other. In the wide terrace of the garden you can admire a stunning view over the gentle surrounding hills.
Less known but just as interesting is the "INFERNOT". The name given to a typical old wine cellar dug into the local rock called "Tuffo", without light and ventilation. Take your time to discover these hidden old folk treasures.
In the main street, Via Roma, at the foot of the wall surrounding the castle is situated the Church SS.Annunziata. First textbook accounts regarding the Church dedicated to Saint Mary go back to 1345. Over the centuries the Church has been renovated several times, but worthy of special attention is the altar, decorated in stucco from 1700. Among several splendid paintings there is one of the Annunciation. Moreover it is possible to admire statues and objects of religious processions of the confraternity.
A curious legend of the village speaks about the forbidden love of the Marquis to the parish priest and about mysterious bloodshed.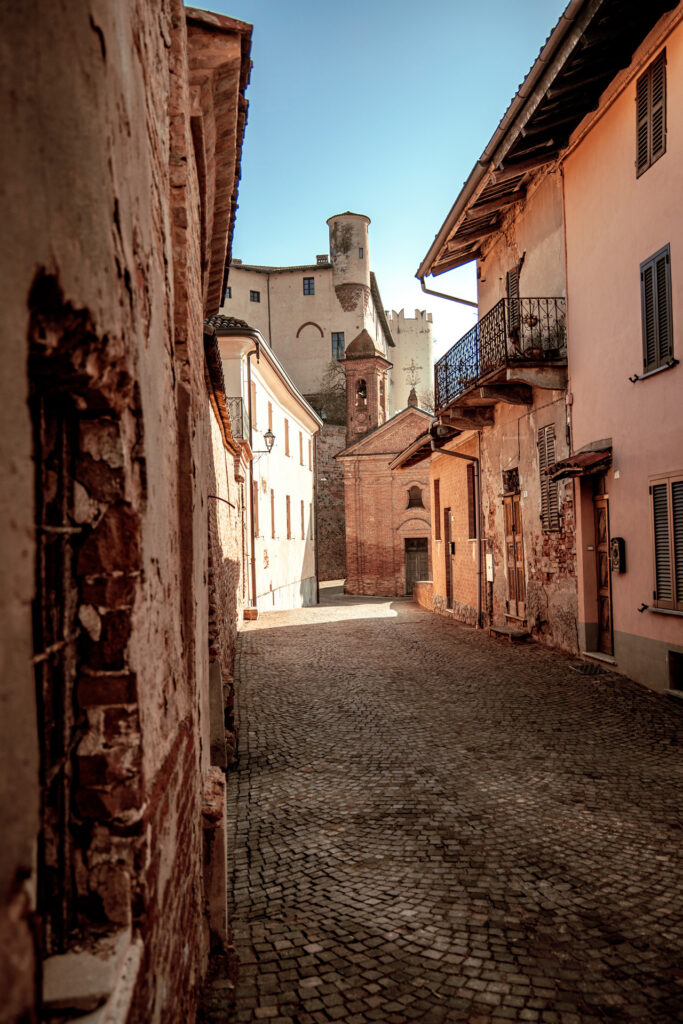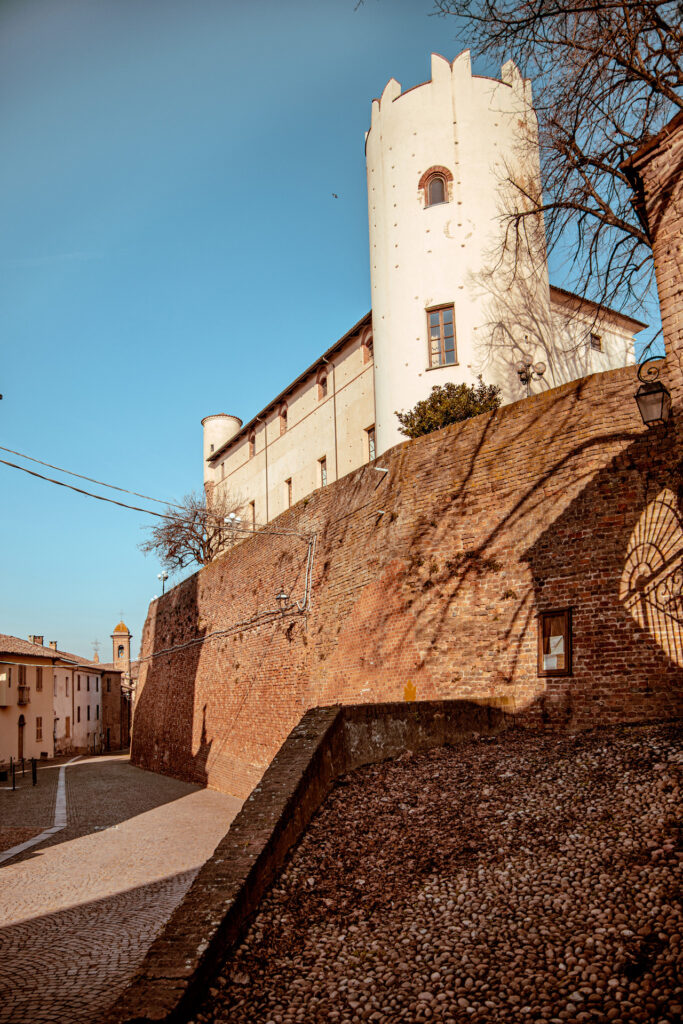 After the tour we return back to 'l Piasì to taste the local foods prepared by our chef with home-grown and local nearby products, accompanied by excellent wines.
Two proposals for the tours are:
With a professional authorised guide. Minimum number of 8 persons. It is necessary to book in advance.
With local inhabitants, being part of the cultural association "Curtansipuò". This includes the storytelling of old memories.
Both tours to be paid separately.